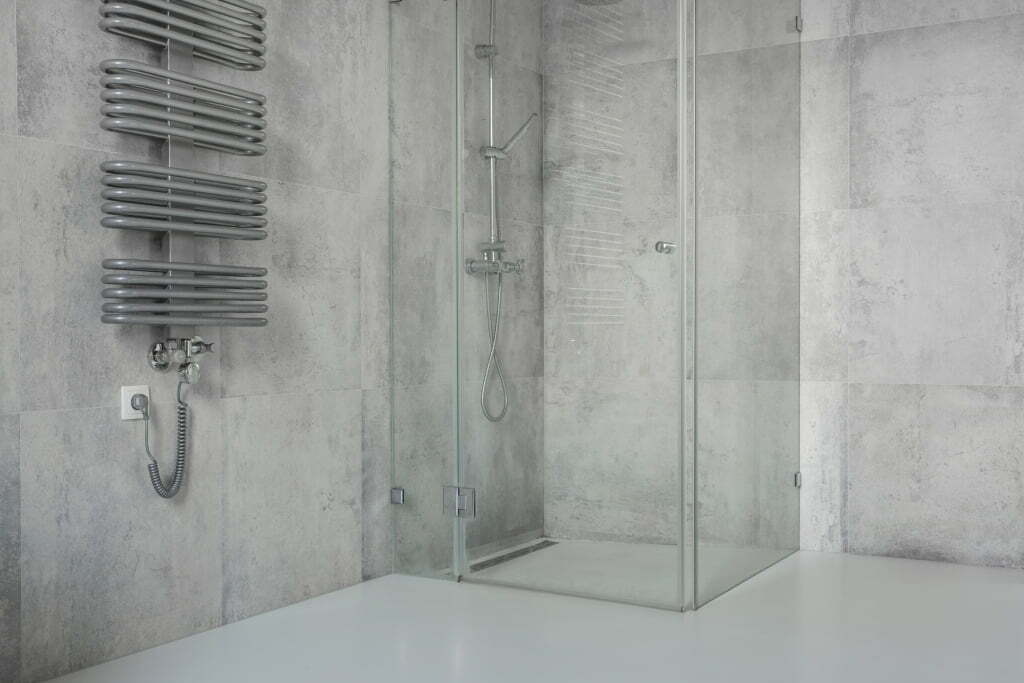 Bathroom Walls in a Box?
An interesting emerging trend that has come forth in the home renovation industry is bathroom cladding. Maybe it's the fact that a certain segment of the residential remodeling market is strapped for time or perhaps society itself is to blame with its need for instant gratification.
But the fact still remains that there are many companies emerging to meet the demand for this new construction development. As a great alternative to tiles, no grouting is necessary.
Whether you call it waterproof wall paneling, plastic tongue, and groove or shower wall panels, they are all basically the same product. The cladding sold by most vendors is usually made from plastic, vinyl, acrylic, UPVC or PVC panels.
Panel Fittings That Give a Seamless Finish
The reason these panels are becoming increasingly popular is because they provide a virtually maintenance free cladding for your bath walls. The term clad means fully clothed, so in essence, you are clothing your washroom walls with paneling. But you are not limited to your walls as you can purchase lavatory ceiling fittings as well.
Companies such as Bath Fitter and Bath Solutions offer you a relatively inexpensive alternative to a full bathroom renovation to update and revamp an old outdated bathing space without ripping out the walls and ceilings, removing your old tiles or up rooting your plumbing.
They can easily resurface your bathtub or shower stall using acrylic or fiberglass. And the benefit of using this type of service is that you can have your washroom refurbished in a day or two, so you're not overly inconvenienced from using the facility.
Trim Kits That Are Easy to Fit and Attach
If on the other hand, you want to install it yourself, there are many bathroom cladding kits available for walls and ceilings. These panels can be easily installed over your existing tile walls providing the wall's surface is flat so that the cladding can be adhered directly to the wall. The beauty of the process is that each panel slots seamlessly into the next one.
Why hire a highly skilled contractor that will cost you unnecessary moola when you can do it yourself. The other good part about cladding is that it can be mounted horizontally, vertically on the whole surface of the wall, or partly up on your wall as a type of decorative cladding wainscoting feature.
Waterproof and Hygienic Advantage
Perfect for wet rooms, these waterproof wall claddings are hygienic, easy to clean, don't require any messy grouting and are available in many colors, designs, and patterns (such as mosaics, tile, and wood grain patterns). Lavatory wall cladding can be adhered to a broad range of different surface materials such as brick, plaster and ceramic wall tiles.
These shower wall panels are durable, waterproof and give your bathroom a sense of design modernism. Unlike materials like wood that may rot or warp, you also don't need to repaint or re-varnish PVC paneling every couple of years.
Apply the wall panels to your shower area or clad your whole bathroom, it's up to you. If you are looking to transform your bathing facility without all the headaches of a conventional home improvement makeover, maybe bathroom cladding is just what you are looking for.