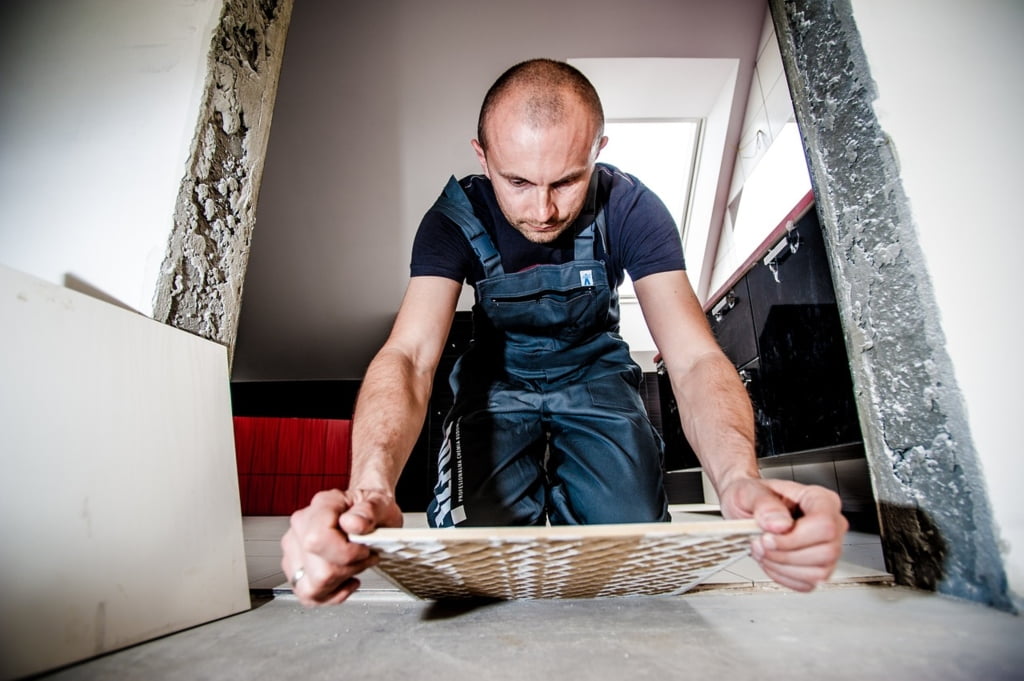 Averting Unnecessary and Costly Water Damage
When I was installing my first tiled shower enclosure a couple of years ago, I talked to one of my friends, who was a professional tiler, about how to make sure my shower stall was watertight and he had mentioned cement backer board as the solution.
Backer board is drywall like product that you place behind your ceramic tile to protect the area around your shower stall from any water seepage or damage.
Contrary to popular belief installing cement backer board on your bathroom walls isn't as difficult as most people initially think; you just have to have the right tools, add in a sprinkle of patience and planning and the job should pan out quite nicely.
There are many different types of backer board including cement backer board.
Cement based backer board seems to be the most popular. Though recently, a new type of prefabricated backer board that has a waterproof gypsum-core with a surface facade of fiberglass is gaining in popularity because it is easier to cut and can actually save you a step in the installation process because you don't have to install a water-resistant barrier between the backer board and the wall framing.
One very important thing to remember when installing cement backer board is to be sure and use the special backer board corrosion-resistant screws made specifically for backer boards, so you maintain a strong water tight seal and your backer board doesn't fall off your bathroom wall.
Because the backer board is relatively thin and can conform to uneven walls, the other prerequisite is that you must get the framed walls perfectly plumb and flat so that when you install the ceramic tiles, they will also be on a level plane as well.
The best way to cut cement backer board is to score the cement backer board with a hand tool that has a carbide tip. After a couple of passes with the carbide tip along the cut line, you can then apply pressure to the opposite side of the score line to snap the backer board along the incised line, producing a clean break.
Stave off Seepage and Moisture Retention
The great thing about cement backer board is that the cured concrete in the backer board is unaffected by any water that might somehow get behind the ceramic tile and will not get damaged or fall apart.
The cons to using concrete backer board are: that it is somewhat heavy, can be problematic to cut if you don't have the right tools and could possibly retain moisture which may eventually produce wood rot in the surrounding wall over an extended period of time if not installed properly.
One technique to reduce the possibility of this happening is to make sure your cement backer board does not come in contact with the base of the shower pan (leave approximately one-quarter of an inch space) so it will never come in contact with pooled water which could cause the water to creep up the backer board (called wicking).
The best solution used in conjunction with above is to simply install a water-resistant barrier (such as a large plastic sheet) between the backer board, and the wall framing and your shower stall could last for many, many generations without any problems.
And if you want to be overtly careful, you can leave a small gap between each piece of cement backer board and fill the gaps with pure silicon caulk to limit any water creepage up the backer board from one area to another.
All these steps when installing cement backer board may seem like overkill but they have been followed by true tiling professionals and bath renovation experts that stand behind their work and if followed accurately will guarantee your shower install will not leak so you and your family can enjoy it for years to come.